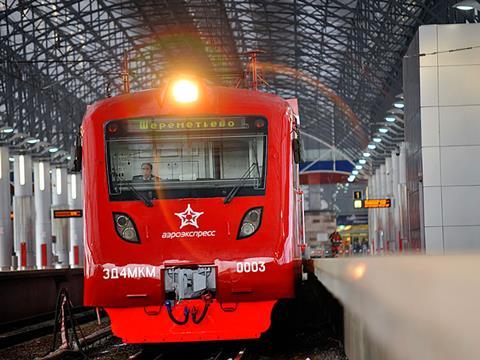 RUSSIA: Airport shuttle service operator Aeroexpress and online payment company PayPal have launched a promotional campaign offering a 50% discount on return tickets bought through the operator's www.aeroexpress.ru website and paid for using PayPal.
'Every year we see the increasing popularity of electronic sales channels, so we try to offer our passengers the most beneficial conditions', said Aeroexpress Chief Operating Officer Valery Fyodorov. 'Our joint campaign with PayPal offers our passengers, who are used to planning their trips in advance, the opportunity to purchase two tickets for the price of one and not worry about the security of their online payment.'
Aeroexpress has also opened an additional platform at Moscow's Domodedovo airport and construction of another is underway, as part of the new Aeroexpress terminal which is scheduled for completion in the second quarter of 2018. 'Putting the new platform into service is a big step in measures to prepare Moscow's entire transport complex for the 2018 World Cup', said Aeroexpress COO Valery Fyodorov.