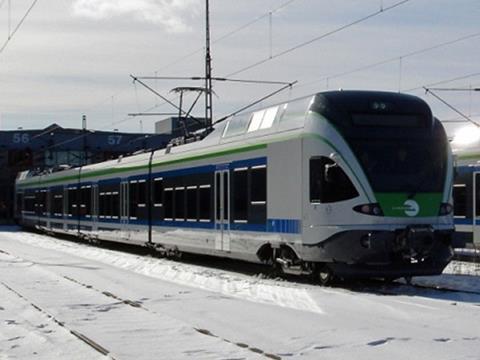 FINLAND: Helsinki regional transport authority HSL is negotiating a new operating agreement with national operator VR which would see a three-year delay to plans to tender the operation of commuter services around the capital.
If VR's proposal is accepted and a letter of intent is agreed by the end of April, the new operating agreement would come into force in April 2016 and cover a five-year 'transitional period'. A competitive tender would be held for the operation of services from summer 2021.
On February 10 HSL said VR's proposal offered cost savings of €30m over five years, 'of the same magnitude' as the 15% saving estimates it can obtain through tendering. It would also enable infrastructure and ticketing projects to be completed before any new operator takes over. 'The transitional agreement would allow HSL's passenger to enjoy the benefits of tendering earlier', said HSL Executive Director Suvi Rihtniemi. 'The longer period for preparation also lowers risks.'
If VR and HSL do not reach an agreement then tendering is to proceed as scheduled for a new contract which would be expected to start in June 2018.