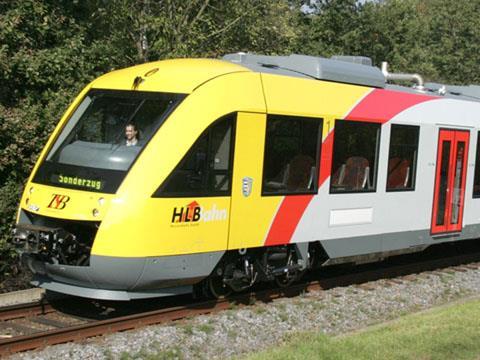 GERMANY: Following a European tender, on October 12 the Rhein-Main, Rheinland-Pfalz Süd and Bayern transport authorities jointly announced that Hessische Landesbahn had been selected to operate Netz Südhessen-Untermain passenger services from December 2018.
The contract covers two routes:
RB75: Wiesbaden – Mainz – Darmstadt – Aschaffenburg;

RB55: Frankfurt – Maintal – Hanau – Aschaffenburg – Laufach.
There will be more peak and weekend services on RB75 under the new contract, and route RB55 will be extended from Aschaffenburg to Laufach.
The services are to be operated using Alstom Coradia Continental electric-multiple units with a maximum speed of 160 km/h and better acceleration than the stock used by incumbent DB Regio, which is expected to improve punctuality. The new fleet will also have free wi-fi, power sockets, level boarding and bicycle spaces.