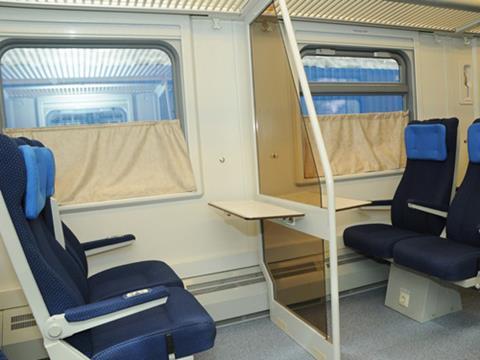 RUSSIA: Transmashholding's Tver Carriage Works has received federal vehicle approval for an improved version of its Type 61-4458 passenger coaches.
Designed for inter-regional daytime services running at up to 160 km/h, Type 61-4458 cars have stainless steel bodyshells and two interior layout options. First class cars have 40 passenger seats in a 2+1 layout. The seats can be turned to face the direction of travel, and feature seat-back LCD screens.
Second class cars have 60 seats in a 2+2 layout, and ceiling-mounted screens. All seats have folding tables, armrests, footrests and individual reading lights, as well as two crew seats. The latest version of the design offers an upgraded at-seat power supply.