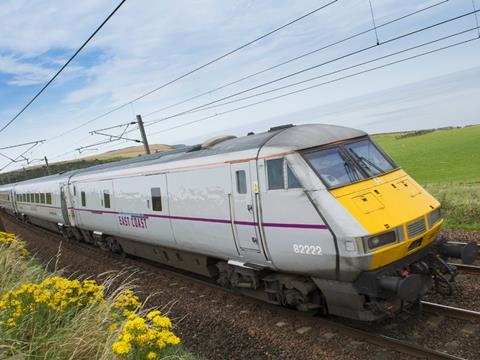 UK: The Department for Transport announced the shortlisted bidders for the InterCity East Coast passenger franchise on January 17.
East Coast Trains Ltd (FirstGroup plc);
Keolis/Eurostar East Coast Ltd (Keolis (UK) Ltd and Eurostar International Ltd);
Inter City Railways Ltd (90% Stagecoach Transport Holdings Ltd, 10% Virgin Holdings Ltd).
DfT plans to issue invitations to tender at the end of February, with bidders having at least three months to develop their proposals. The new operator would take over the services linking London to Yorkshire, northeast England and Scotland in February 2015.
DfT said bidders would need to consider how they intend to use the future IEP trainsets to be supplied by the Agility Trains consortium, and 'capitalise on the significant government investment along this route, including £240m in infrastructure projects over the next five years to improve capacity and reduce journey times.'
'When these companies are developing their proposals they should be looking at ways to innovate and grow the service', said Transport Minister Stephen Hammond. 'We have embarked on one of the biggest programmes of rail investment ever, with over £35bn being spent to enhance and run our rail network over the next five years. But for our railways to continue to grow we need strong private sector partners who can invest and innovate in ways that deliver a world class service.'