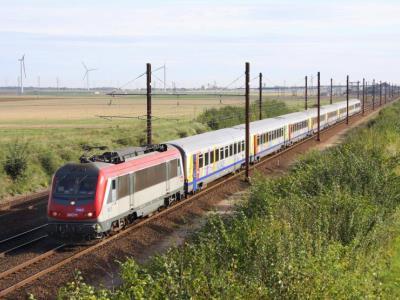 EUROPE: Stakeholders from across the rail sector have endorsed political proposals for the revitalisation and expansion of international passenger services, and committed to assist with future development to make rail 'the preferred mode' for international travel.
Issued by a broad mix of industry associations representing public and private sector operators, infrastructure managers and suppliers as well as passenger and consumer groups, the Sector Stakeholder Statement on International Rail Passenger Services published on March 30 is a response to the ministerial declaration of June 4 2020, which led to the establishment of an International Rail Passenger Platform at the behest of the Netherlands' Ministry of Infrastructure & Water Management.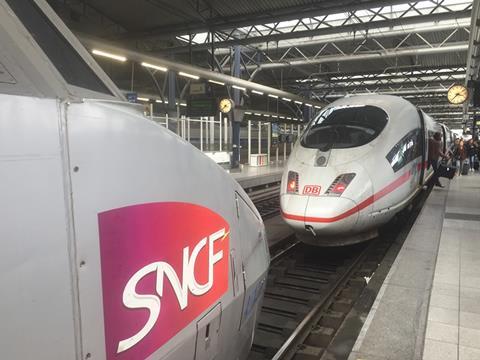 'Status quo is not an option'
Recognising that 'the status quo is not an option', the associations acknowledge that Europe's transport systems 'need to be adapted to face the challenges of the ongoing and accelerating climate crisis'.
They believe that 'an interconnected and competitive network of rail passenger services will underpin the economic, social, and environmental sustainability of our continent', helping to meet the modal shift and sustainable mobility targets set out in the EU Green Deal to achieve climate neutrality by 2050.
Recognising that 'improvements are imperative in the way international rail services are offered, marketed, and performed', the stakeholders commit to work with the member states and EU institutions to make rail 'the backbone for international travel'.
However, they emphasise that further work is needed to deliver 'a fully integrated and harmonised infrastructure network', and commit to 'the full achievement of the Single European Railway Area'. The statement accepts that 'all parties involved have a key role to play in removing the barriers that exist related to digitalisation, infrastructure, rolling stock, and legislation. The various stakeholders therefore 'commit to work collaboratively in a fair, reasonable, and non-discriminatory way'.
Building on adversity
The Covid-19 pandemic has hit the EU rail sector hard, with an estimated 42% loss of turnover for passenger services with 2020 revenues down by 'close to €24·5bn' compared to 2019. The statement recognises that 'it will take several years to get back to former levels of ridership'.
Suggesting that the pandemic has 'reinforced the need for reappraisal of the whole transport sector', the associations suggest that it has highlighted 'the particular contribution that rail can make to building back better'. However, this will require rail to become more competitive 'vis-à-vis other modes of transport'.
The statement acknowledges that further support will be needed to see the rail sector through 'the expected slow recovery' and position it to capitalise on future opportunities. It argues that 'adequate, flexible, and non-discriminatory support to railway undertakings, infrastructure managers and ticket vendors' will be needed 'throughout the European Union'. This needs to be provided 'without distorting competition, taking into account the specificities of the railway sector commensurate with the revenue loss in 2020, 2021 and beyond'.
Signatories to the sector statement
Allrail
Alliance of Passenger Rail New Entrants
BEUC
European Consumer Organisation
CER
Community of European Railway & Infrastructure Companies
CIT
International Rail Transport Committee
ECTAA
European Association of Travel Agents & Tour Operators
EIM
European Infrastructure Managers
EPF
European Passengers Federation
EU Travel Tech
European Technology & Travel Services Association
UIC
International Union of Railways
UNIFE
European railway suppliers' association
Supporting documents
Click link to download and view these files