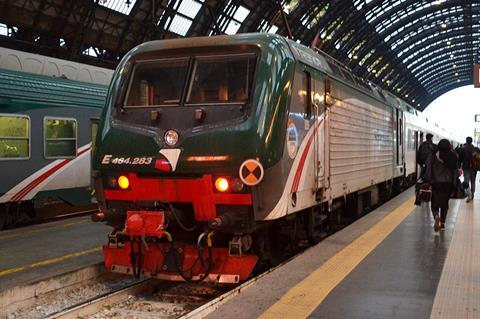 EUROPE: Eurail and Interrail Global Passes are now available on a mobile phone app which can be used in 33 countries.
Users can add journeys from the app's travel planner to their mobile pass before boarding, removing the need to record each journey in the paper travel diary. Ticket inspectors validate the pass by visually inspecting the journey and by scanning a barcode in the app.
Passes for Italy can also be bought on mobile devices, with more One Country Passes to follow later this year.
The mobile Passes are currently exclusively available from the Eurail and Interrail webshops. The paper Pass remains available online and from main stations and other sales agents.
'It is a first that travellers can use just one e-ticket for train travel that is valid in 33 countries, from Norway to Turkey and from Finland to Portugal', said Eurail General Manager Carlo Boselli. 'More than 35 European railway carriers contributed to make this complex project succeed.'