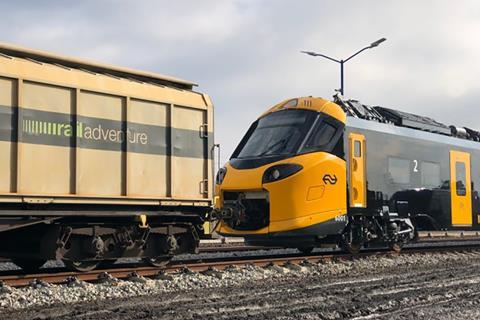 NETHERLANDS: National passenger operator NS has postponed by at least a year its plans to introduce a fast IC Direct service from the southwest to the northeast of the country via Rotterdam Central, Amsterdam Zuid and Almere.
The service had been expected to launch in December 2023, but the delivery of the Alstom IC-NG trainsets which are required to deliver it is taking longer than planned owing due to the global impact of the coronavirus pandemic.
A restructuring of train services at Schiphol Airport to enable the introduction of a new Airport Sprinter service has also been postponed.