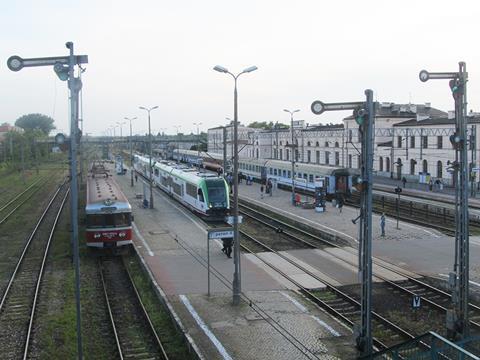 POLAND: The treasury's industrial development and restructuring agency Agencja Rozwoju Przemysłu has acquired a 51% stake in Przewozy Regionalne from the 16 voivodships, which were given joint ownership of the regional passenger train business when it was spun out of state railway group PKP. The voivodships retain 49%.
The government hopes that having one majority shareholder will allow more effective management of PR, eliminating the structural problems which had arisen as a result of the different visions of the 16 regional authorities, some of which have established their own local train operating companies or called European tenders for the provision of services.
The final legal hurdles to the restructuring were cleared on September 21, enabling a 770·3m złoty refinancing which will be used to repay accumulated debt. PR plans to cut its operating costs by 200m złoty by 2018 and invest 500m złoty in bringing 60% of its existing rolling stock up to modern standards.
Pesa, Newag, ZNTK Oleśnica and ZNTKiM had expressed concern that ARP's control of PR could lead to it favouring rolling stock supplier FPS which it also owns, but the regulator ruled that FPS has too small a share of the market for this to constitute a threat to competition.