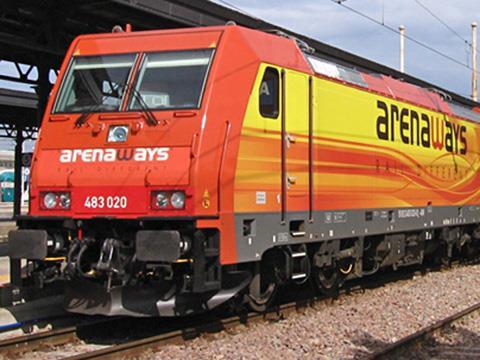 ITALY: Privately owned open access operator Arenaways launched its first passenger service on November 15, competing with state-owned passenger operator Trenitalia between Milano and Torino.
Arenaways received confirmation of its two daily paths in each direction on November 12, however it did not obtain approval to call at intermediate stations because of regulatory concerns that this would compete with Trenitalia's subsidised regional services, rather than commercial inter-city trains. Areneways founder Giuseppe Arena said this meant the initial service would not be competitive, but the company will continue to try to secure 'fair competition' in Italy.
The service uses E483 Traxx electric locomotives leased from Alpha Trains and new coaches built by Astra Vagoane Calatori of Romania. Tickets are sold online and onboard, with a single fare of €17.
Arenaways began rail operations in May, hauling DB AutoZug services between the Italian border and Alessandria.