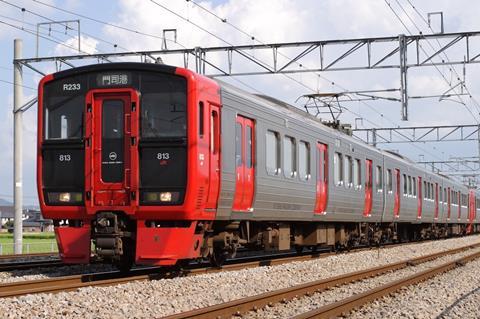 JAPAN: Working with Sumitomo Mitsui Card, Nippon Signal and Quadrac, JR Kyushu is experimenting with contactless fare payment using touch-compatible Visa cards and smartphones.
In a trial running from July 22 to March 31 2023, contactless payment will be accepted at five stations on the Kagoshima Main Line: Hakata, Yoshizuka, Hakozaki, Chihaya and Kashii. Passengers will present a credit card or a smartphone QR code to a dedicated reader installed in the ticket barriers, in the same way as users of integrated chip cards such as PASMO or SUICA.
The trial could eventually see contactless payments replacing dedicated IC cards, where the pay-as-you-go balance has to be 'topped up' at regular intervals. It may also facilitate rail travel in rural areas where dedicated IC card terminals are not provided at local stations, and it could simplify rail travel for foreign visitors.
Visa contactless payment systems are now in use in more than 500 cities worldwide. The first Japanese trial was hosted by the Kyoto Tango Railway in 2020, with further tests being carried out on the Nankai Dentetsu and Fukuoka Municipal Subway. However, JR Kyushu is the first JR Group railway to experiment with the technology.