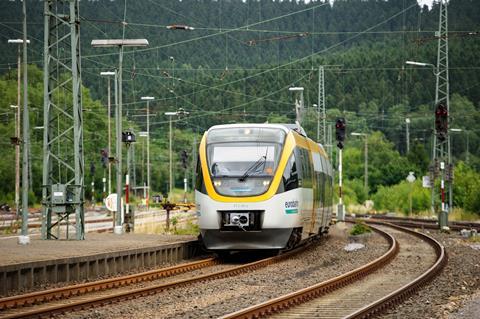 GERMANY: Groupe Keolis has reached agreement to sell its German rail operating business to Team Treuhand GmbH with effect from December 31, the company confirmed on December 23.
Team Treuhand is a subsidiary of the Noerr legal group, which specialises in corporate acquisitions, restructuring and insolvency advisory services.
Keolis has been active in the German market since 1999, operating under the Eurobahn brand. It currently runs four groups of regional services in Nordrhein-Westfalen, under contract to Zweckverband Nahverkehr Westfalen-Lippe, Verkehrsverbund Rhein-Ruhr and the Dutch province of Overijssel. Together, the four concessions comprise 15 routes totalling 1 000 route-km and carry around 40 million passengers per year.
The operating contract for the Maas-Rhein-Lippe-Netz, which includes cross-border services into the Netherlands, is due to run until 2025, as does the contract for the Ostwestfalen-Lippe-Netz. Eurobahn is contracted to operate the four routes forming the Hellweg-Netz until 2030 and the Teutoburger Wald-Netz until 2032.
However, the German operations have been losing money for some years, and in mid-2020 the group's International CEO Bernard Tabary pointed out that the deficit was 'too high'. As a result, the group decided to 'refocus its strategic priorities'.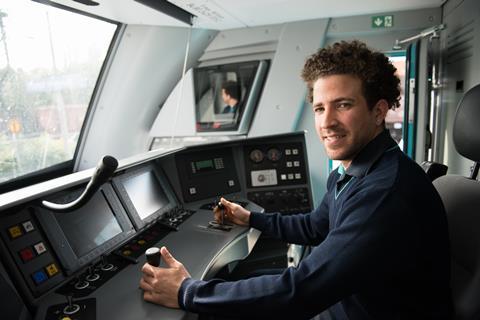 Following 18 months of 'constructive dialogue', Keolis revealed in early October that it had reached a preliminary agreement with the three public transport authorities to transfer ownership of Keolis Deutschland to a new shareholder by the end of 2021, 'leading to the group's withdrawal from railway activity in Germany'.
A formal agreement with the three authorities was signed on December 15, enabling Keolis to make 'certain contractual adjustments' that would facilitate the sale.
Subject to regulatory approval, Team Treuhand will become sole shareholder in the German business, through a new subsidiary, SG Eurobahn UG. From January 1 2022 the four networks will be operated under the brand of Eurobahn GmbH & Co KG, with the existing management team and 900 employees transferring to the new owner. According to Keolis, this will ensure continuity of service for passengers 'with no change for people travelling'.
Read more about changes in the German regional operating market in the January 2022 issue of Railway Gazette International magazine.