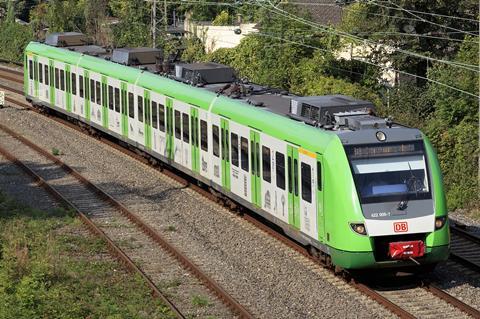 GERMANY: Rhein-Ruhr transport VRR has decided to terminate a contract for Keolis to operate two S-Bahn services from December, and will instead directly award incumbent DB Regio an emergency contract while it runs a new competitive tendering process.
Keolis said it was 'very surprised and deeply disappointed' with the announcement on September 18, and was considering all options to challenge the decision.
Awarded to Keolis in July 2016, the 12-year Lot A contract covered the operation from December 15 2019 of services S1 Dortmund – Solingen and S4 Lütgendortmund – Unna, totalling 4·8 million train-km/year.
VRR said mobilisation discussions had revealed that Keolis currently had only around half the number of drivers which would be needed to provide a reliable service, and it was unrealistic to think that it could qualify 60 to 80 more by December. As a result, the authority had terminated the contract 12 weeks before the planned handover date so that it could ensure the required quality of service.
VRR board spokesman Ronald RF Lünser said driver shortages were a well-known and industry-wide problem which needed to be addressed through training programmes, but it was 'incomprehensible' that Keolis had not been able to recruit sufficient staff since the contract was awarded.
In response, Keolis said it had been actively preparing to take over the services, and working to address the national shortage of skilled workers. As a result, it did not understand the decision, and was considering its options.