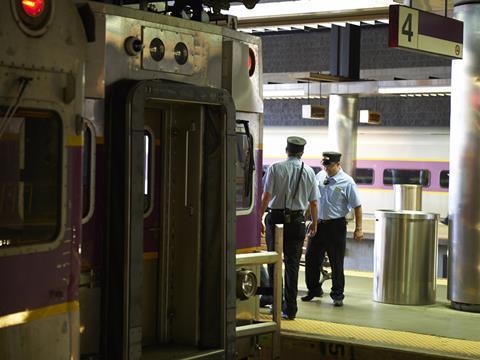 USA: Keolis Commuter Services took over from Massachusetts Bay Commuter Railroad Co as operator of Massachusetts Bay Transportation Authority's 14 Boston commuter rail services with effect from July 1, saying it would improve punctuality, safety, cleanliness and customer service on the fifth largest commuter network in the USA, and the largest to be put out to tender.
In January the state's Department of Transportation selected the Keolis subsidiary for the eight-year contract to operate the services, which carry 127 000 passengers a day. The winning bid was worth $2·69bn, with options for two two-year extensions which would take the value to $4·26bn.
'This is a momentous day for Keolis, our passengers and the communities we will serve,' said Eric Asselin, Executive Vice-President & General Manager for Keolis North America on July 1. 'From customer service to on-time performance, we pride ourselves in how we are always "thinking like a passenger" in everything we do. With the commitment of our employees and the input of our passengers, we are dedicated to making one of the nation's pre-eminent commuter rail services even better.'
A staffed customer service centre will be open seven days a week, and Keolis is to introduce new signage and pocket timetables with 'larger, easier-to-read system maps'. A journey planning app has been launched immediately, with an upgraded version to follow later in the year planned to offer real-time information and the ability to register lost or found property.