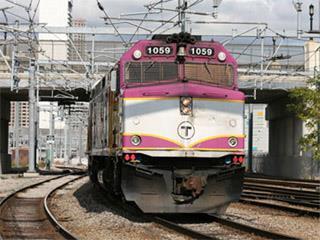 USA: Massachusetts Department of Transportation has selected Keolis Commuter Services for a contract to operate the state's commuter trains from July 1. The eight-year operating contract is worth $2·69bn, with options for two two-year options which would take the value to $4·26bn.
The network centred on Boston carried 36·4 million passengers in 2012, making it one of the busiest US commuter rail operations outside New York and Chicago.
MBTA received 26 letters of interest when the tendering process was launched in January 2012, and in September 2012 it shortlisted Keolis and incumbent Massachusetts Bay Commuter Railroad Co, a joint venture of Veolia, Bombardier and Alternate Concepts which has operated the services since taking over from Amtrak in July 2003.
The Keolis bid was 6% cheaper than MBCR over 12 years and rated more highly for engineering, management and IT, with MBCR ranked better for working with disadvantaged groups.
The new contract will include more stringent performance and customer satisfaction criteria, with penalties of up to 90% of profit calculated at an assumed rate of profit of 5%. There will not be any incentive payments, however the operator can propose cost savings which if approved would be split 40:60 with MBTA.