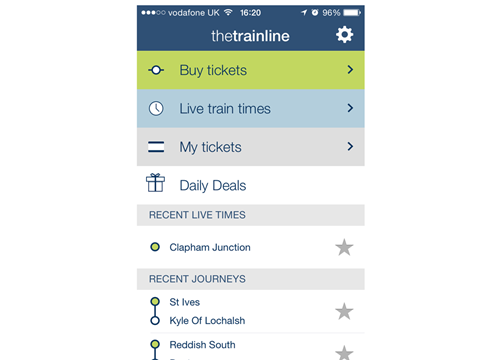 UK: Investment firm KKR announced its acquisition of online ticket retailer Trainline from Exponent Private Equity on January 22. Financial details are not being disclosed.
Trainline is licensed to sell rail tickets on behalf of all UK Train Operating Companies, Deutsche Bahn and Trenitalia. KKR said Trainline had the most downloaded travel app in the UK, with its website ranking fifth by gross transaction value in the country's e-commerce sector. The company has 4·7 million active customers, with 20·8 million visits/month on consumers and business platforms.
'Our vision is to transform Trainline into a leading international e-commerce platform and an indispensable partner of the smartphone-enabled digital mobility landscape', said Trainline Chairman Doug McCallum. 'We are excited to be able to accelerate this journey with an experienced and global investment partner like KKR.'
Trainline was launched in 1999, and in 2006 Exponent paid £163m to buy it from a consortium including Virgin, Stagecoach and National Express. 'Trainline has achieved a lot during our eight years working alongside Exponent to develop the business, and we are well positioned to capitalise on great growth opportunities driven by the systemic shift to online in rail and the step-change in mobile and e-fulfilment, as well as international opportunities', said Trainline CEO Clare Gilmartin. 'In KKR we have found a partner that can support our expansion with capital, operational resources and access to its global network.'
KKR said it has invested more than $13bn of equity in more than 49 software, Internet, media and IT infrastructure companies since 2000.