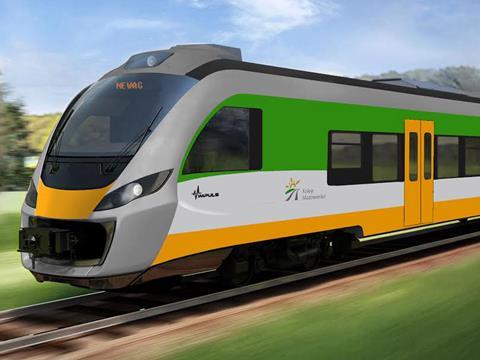 POLAND: Voivodship-owned operator Koleje Mazowieckie has selected Newag to supply 12 Impuls electric multiple-units between January and November 2015. European Union POIiŚ funding will cover 59% of the 257·3m złoty cost of the order.
The five-car Impuls units will be 90·4 m long, enabling them to be operated in pairs to maximise capacity without needing to lengthen existing platforms.
KM is also holding discussions with Stadler and Pesa about the possibility of lengthening its existing fleet of four-car Flirt and Elf EMUs to five cars. Operating the four-car units in pairs does not make full use of platform capacity, but they cannot be operated in three-unit sets as this would exceed the platform lengths.