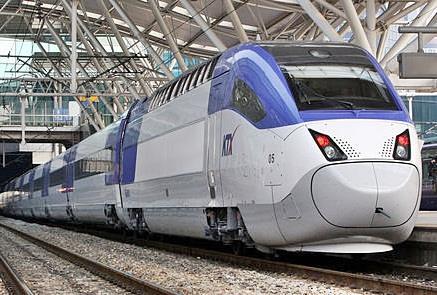 SOUTH KOREA: One of Korail's domestically-built high speed trainsets was pulled out of service on May 11 after a faulty equipment mounting was discovered four days earlier. Fearing that a major traction component could fall off and cause a derailment, Korail decided to withdraw the trainset, which is to be examined by manufcaturer Hyundai Rotem.
Launched in revenue service at up to 300 km/h in March 2010, the KTX-Sancheon trains, previously known as KTX-II, have been plagued by a series of problems in recent months. Incidents included a derailment in February in which one passenger was slightly injured, but this accident appeared not to have been caused by a fault on the train.
Korail's decision to withdraw the trainset seems to have been influenced by public and media concern. Korail officials said the company decided to suspend operation of the troubled train and send it to Hyundai Rotem for a complete checkup. Chief Executive Officer Huh Joon-Young said that the company will introduce a more stringent safety management system for KTX and make more efforts to ensure passenger safety.
Union officials blamed the problems on changes in the maintenance regime, while Hyundai Rotem expressed concern that its chances of winning export contracts may be affected by the adverse publicity.