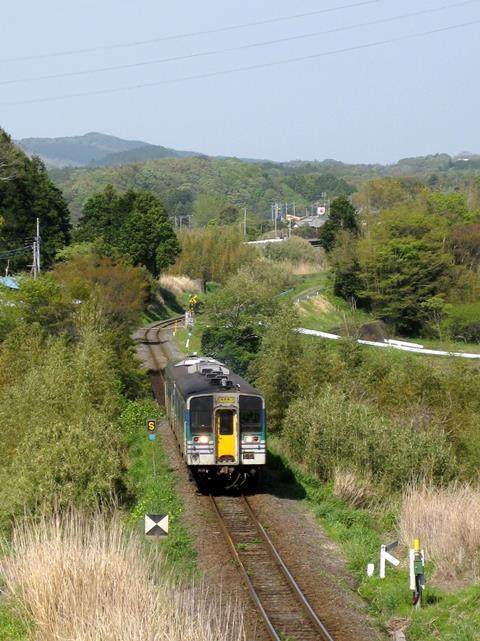 JAPAN: East Japan Railway has confirmed that it is to launch consultations for the partial closure of the 32·2 km Kururi Line on the Boso peninsula in Chiba Prefecture east of Tokyo.
The branch from Kisarazu to Kazusa Kameyama is one of the few non-electrified lines in the area, and has suffered from declining ridership for many years. The terminus is 106 km from Tokyo by rail, and the journey can be completed in 2 h 10 min with one change. Since December 2012, the line has been operated by Series E130 DMUs based at Makuhari depot in Kisarazu.
The falling ridership reflects the rural nature of the peninsula. The line carried an average of 3 126 passengers per day in 1987, falling to 1 025 in 2019. During the Covid-19 pandemic, average daily ridership fell to 737 in 2020 before recovering to 782 in 2021.
JR East announced in early March that it would consult local and prefectural authorities with a view to suspending passenger services on the outer half of the line between Kururi and Kazusa Kameyama and providing a replacement bus service.
The proposals have been fiercely criticised by railway trade unions and local transport campaigners, who fear that it might set a precedent for withdrawing rail services from other routes around the peninsula. While several rural railways have been replaced by buses over recent years, in almost every case the closure has been triggered by an external factor such as extreme weather damage.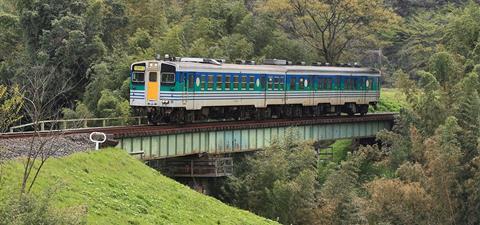 Concerns have also been raised because the Kururi Line is not in a remote part of the country synonymous with rural depopulation; since 2009 it has been classed as part of the Tokyo suburban network. Driver-only operation has been used since 2013, although none of the stations are equipped to accept Pasmo and Suica smartcards.
The Japanese parliament is currently scrutinising legislation which would permit the closure of railways where demand has collapsed. However, this would only apply to routes passing through more than one prefecture, unlike the Kururi Line.
JR Hokkaido is to withdraw services from a 36 km section of its Rumoi Main Line between Rumoi and Ishikari-Numata with effect from April 1, with the remaining 14 km between Ishikari-Numata and the junction with the Hakodate Main Line at Fukagawa expected to close by March 2026. Badly affected by landslips and snowdrifts in recent years, the line had been identified for closure in JR Hokkaido's Business Revitalisation Prospects plan, published in June 2018.