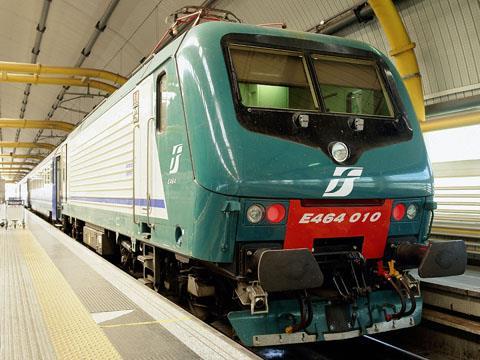 ITALY: Trenitalia has placed a €128m firm order for a further 50 Class E464 electric locomotives, Bombardier Transportation announced on April 27. To be delivered in 2012-13 as an option on a 2009 contract for 100 locomotives, they take Trenitalia's total E464 order to 688 locomotives, of which 570 are now in service.
'Trenitalia will be operating one of the largest single vehicle type fleets in Europe, making it one of the first operators to benefit from considerably reduced operational and maintenance costs', said Åke Wennberg, President, Locomotives & Equipment at Bombardier Transportation.
The single cab 3 kV DC 3·5 MW E464 is aimed at regional and inter-regional passenger services, with a top speed of 160 km/h and an emphasis on acceleration to suit services with numerous stops.