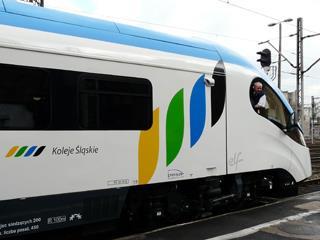 POLAND: Śląskie voivodship has announced that it intends to directly award national regional passenger train operator Przewozy Regionalne a contract to continue to operate local services which connect with other regions.
The contract is to run for three years from the December 2016 timetable change, and cover the following routes:
Katowice – Olkusz – Sędziszów – Kielce;
Częstochowa – Radomsko;
Gliwice – Kędzierzyn Koźle;
Gliwice – Pyskowice – Strzelce Opolskie – Opole;
Kędzierzyn Koźle – Racibórz;
Lubliniec – Kluczbork;
Wieluń Dąbrowa – Herby Nowe – Tarnowskie Góry;
Bielsko Biała – Wadowice – Kraków;
Katowice – Jaworzno Szczakowa – Kraków.
The services are currently operated by PR, after the voivodship's own operator Koleje Śląskie was forced to pull out of a 2012 take-over of the routes following rolling stock shortages and other difficulties.
The announcement of the direct award to PR comes three months after the voivodship announced that it would directly award KŚ a contract to operate local services within the region from January 1 2015 to the end of 2025.