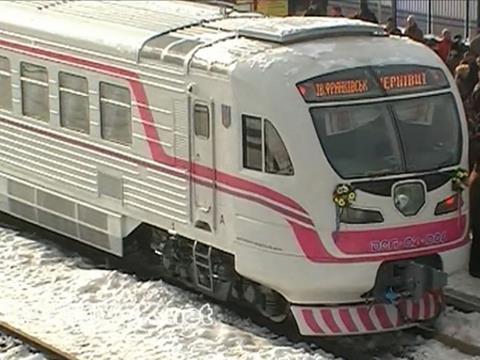 UKRAINE: A three-car diesel multiple-unit supplied by Luhanskteplovoz at cost of 41m hryvnia entered service on routes around Kolomyia and Chernivtsi during January.
The unit has two cars powered by MTU engines and one trailer car, with a total capacity of 336 passengers in a single class of accommodation with 3+3 seating. The bodyshells are made from stainless steel, and the maximum speed is 130 km/h.
An order for a further eight DMUs is planned, to replace 40 year-old units.