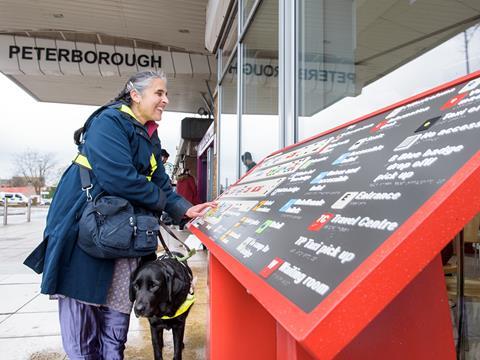 UK: All 11 stations managed by Virgin Trains East Coast are being equipped with 'maps for all' which were developed with the Royal National Institute of Blind People and can be be read by touch or sight.
The maps provide information such as the location of platforms, toilets, shops and cafes by using a mix of raised large print, Braille and tactile symbols. They are located close to the station entrances to help travellers with sight loss prepare for their journey more easily.
'It's a map for everyone', said Kawal Gucukoglu, RNIB Transcription Executive. 'There's not a separate one for people with and without sight loss. It's very clear to use'.