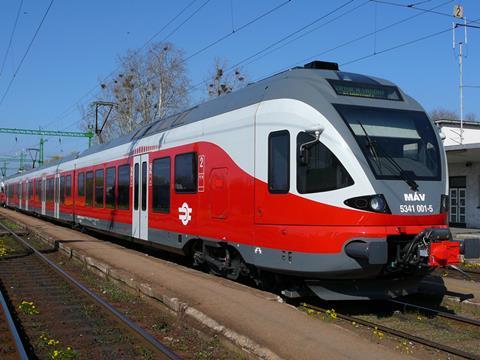 HUNGARY: National railway MÁV and Austria-Hungary cross-border operator GySEV jointly selected sole bidder Stadler Rail to supply a total of 48 Flirt electric multiple-units on February 26.
The order covers 42 EMUs for MÁV and six for GySEV. The four-car units will have 200 seats and a maximum speed of 160 km/h.
The contract is due to be signed within 30 days, and deliveries are to be completed by September 30 2015. The allocation of work to various plants is still to be decided, but 'a significant part of the production' of the EMUs will be at Stadler's Szolnok site.
Stadler says the latest order means 112 Flirt units have now been ordered for use in Hungary.