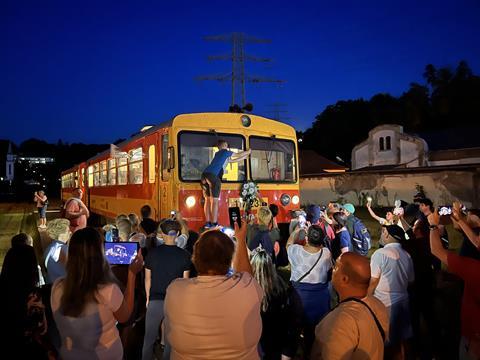 HUNGARY: National passenger operator MÁV-Start has suspended rail services on 10 regional routes with effect from August 1, replacing the trains by buses 'until further notice'.
MÁV Group — which now incorporates national bus company Volánbusz — explained that the train services were being suspended because MÁV-Start was suffering from rolling stock and staff shortages. It believed that passengers would benefit from 'more convenient, air-conditioned buses', insisting that journey times would be broadly similar.
Nine of the branch lines affected were operated by aging Bzmot diesel railcars, which were manufactured at the Tatra Studénka plant in Czechoslovakia between 1977 and 1986. These are:
Kocsord alsó – Csenger;
Újszeged – Mezőhegyes;
Mezőhegyes – Battonya;
Somogyszob – Nagyatád;
Godisa – Komló;
Balassagyarmat – Ipolytarnóc;
Abaújszántó – Hidasnémeti;
Karcag – Tiszafüred;
Lakitelek – Kunszentmárton.
Passenger services have also been suspended on the electrified Nyékládháza – Tiszaújváros line, although this route remains open to carry a significant volume of freight.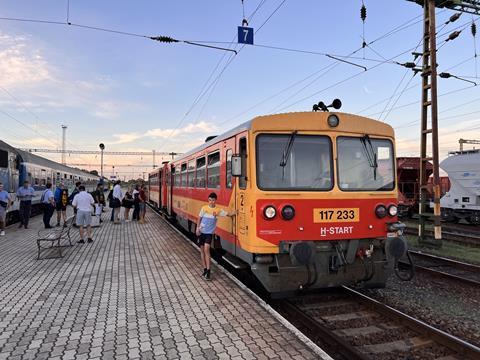 The 10 lines affected were among 36 regional and branch lines where MÁV-Start reduced the level of service to one or two trains each way per day from July 6 2020, citing reduced ridership as a result of the Covid-19 pandemic. Service levels on some routes were restored later that year, but others continued to have a reduced service including five of the 10 affected routes.
On July 26, representatives from 12 transport associations and local NGOs wrote an open letter to Prime Minister Viktor Orbán calling for the reversal of the decision by the Ministry of Construction & Transport to approve the suspension of rail services.
The Mass in Transit Association has filed a formal complaint with the European Commission, claiming that the transfer of the services to the bus company without a tender goes against the principles of Regulation 1370/2007. The association told Railway Gazette International it believes that if the state incumbent is unable to provide the services under its directly awarded PSO contract, then a competitive tender should be called instead of suspending rail operations.