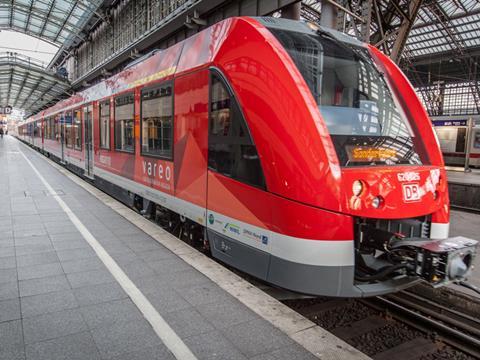 GERMANY: The WestfalenLippe transport authority has signed an agreement for DB Regio NRW to reinstate passenger services on the 15 km Meinerzhagen – Brügge line from the December 2017 timetable change.
The agreement runs until 2033 and covers the operation of an additional 250 000 train-km/year. DB Regio plans to extend its hourly Köln Hansaring – Meinerzhagen service RB25 over the reopened line to serve Lüdenscheid, with connections at Brügge for trains north towards Hagen and Dortmund. Services would be operated using Alstom Lint 81 diesel multiple-units.
DB Netz has allocated €10m for planning the reopening, which will require the reconstruction of 19 level crossings, along with resignalling and modernisation of Kierspe, Brügge and Oberbrügge stations.