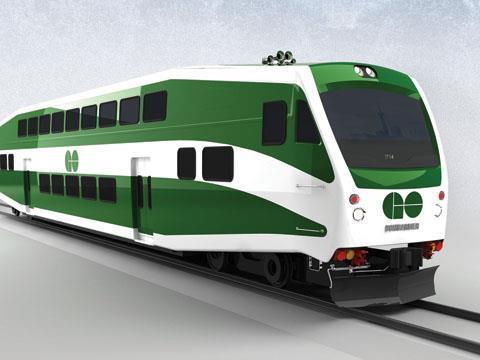 CANADA: Toronto area transport authority Metrolinx announced a C$481m order for further 65 Bombardier Transportation BiLevel double-deck coaches on January 24. Ontario's Ministry of Transportation said the order is 'an important step toward introducing two-way, all-day service on all seven GO rail lines.'
The coaches are scheduled to be delivered from Bombardier's Thunder Bay plant between June 2016 and July 2017, taking GO Transit's fleet to 743 coaches.
There are two options for an additional 75 coaches.