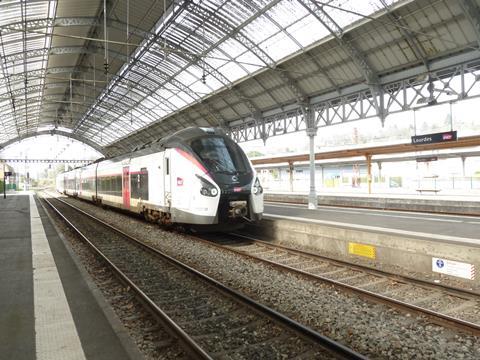 FRANCE: A 20% increase in ridership on conventional inter-city services or Trains d'Equilibre du Territoire over the next decade is envisaged in a new operating contract between the government and SNCF Voyageurs which was signed in Paris on March 17.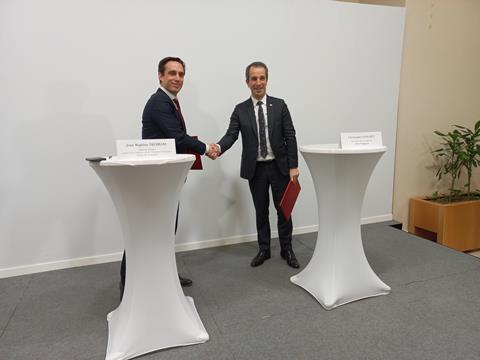 Currently, SNCF's Intercités-branded network includes 10 routes for day and night services, totalling 90 trains in total. These carry approximately 9 million passengers per year. The state contract covering TET provision from 2022-31 calls for a 20% increase in the number of passengers on the existing Intercités routes compared to 2019 pre-pandemic volumes.
A number of service improvements are being put in place to help achieve this target. A fourth daily return service between has been running between Nantes and Bordeaux since December 2021, while a third daily Nantes – Lyon train will run from December 2023. Extra trains are planned for the Paris – Clermont-Ferrand and Paris – Toulouse routes from December 2026.
These two routes are to be worked by the Confort 200 EMUs now being built by CAF. According to SNCF Voyageurs' Manging Director for inter-city services, Amandine Thomas-Commin, the first will be deployed from December 2023, with all 28 in traffic by the middle of 2026.
The fleet will be maintained at Technicentre Sud-Est-Européen in Paris, at Villeneuve for the Clermont route and at Paris-Masséna depot for the Toulouse allocation. Stabling facilities are to be provided at Clermont and Brive. She added that a decision is expected by the middle of this year on whether the government will fund a further purchase of the CAF trainsets for the Bordeaux – Marseille route.
Competitive tendering
The contract also revives the competitive tendering of conventional inter-city services on a route-by-route basis. A competition was run in 2020 for operation of the Nantes - Lyon and Nantes – Bordeaux routes, but these attracted no new bidders. This competition will now be rerun, with the successful operator expected to take over the services from December 2026. A further tranche of tenders would follow, covering the operation of all domestic overnight trains from December 2027, the Paris - Toulouse and Paris - Clermont routes by December 2028, and the Bordeaux - Marseille route from December 2029.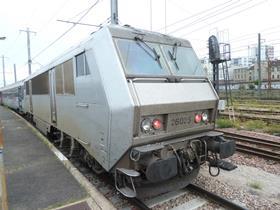 SNCF Voyageurs CEO Christophe Fanichet says the state-owned incumbent will bid for each of these competitions. Meanwhile, discussions continue over the future tendering of several other TET routes including Toulouse – Hendaye, Clermont – Béziers and Clermont – Lyon; the organisation and specification of these services is expected to transfer from central government to the relevant regions in the years ahead.
The contract also includes provision for the launch of more domestic inter-city services where demand merits it. One already confirmed addition will be a Paris – Brive - Aurillac overnight train, which will commence in December 2023.
On the financial side, the contract estimates annual farebox income of €300m and annual government subsidy of €242m. These sums will vary over the life of the contract to reflect changes in service provision or organising authority. SNCF and any future operators will also be incentivised with bonus payments should they meet various service quality improvement targets.
The government has issued a request for expressions of interest from potential suppliers of overnight rolling stock for both domestic and international routes. However, despite pressure from advocacy groups and regional leaders to accelerate the procurement, it seems unlikely that any orders will be placed for new overnight vehicles until after this summer's national elections.