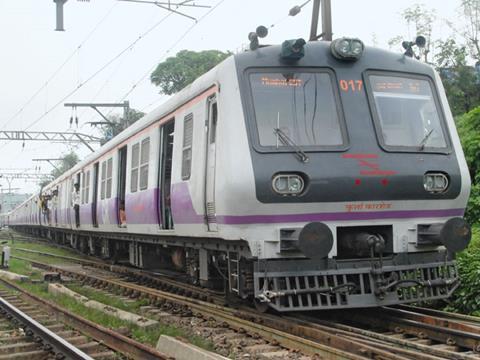 INDIA: New trains have been ordered and a key section of Western Railway's main line from Mumbai's Churchgate terminus switched from 1·5 kV DC to 25 kV 50 Hz operation as part of a Rs5bn programme to eliminate residual DC electrification from the Western and Central Railway networks serving the city.
On October 13 the World Bank approved a loan to fund electrical equipment for 72 more commuter EMUs, which will take the Mumbai Railways Vikas Corp suburban fleet to approximately 3 214 cars. The 110 km/h 12-car steel-bodied units are to be built by ICF; Bombardier submitted the lowest bid to supply the electrical equipment, with Alstom, CSR Zhuzhou and Mitsubishi also tendering.
The outer section of the WR suburban route between Virar and Vileparle, north of Bandra, was converted from DC to AC at 15.10 on November 13, following the commissioning of a 30 MVA substation at Jogeshwari. The second phase covering conversion of the Vileparle – Churchgate section is due to be commissioned in December.
As well as allowing the operation of longer suburban trains, the conversion will permit through operation between Mumbai and Vadodara using standard AC locomotives, replacing Indian Railways' ageing fleet of dual-system locos.
WR spokesman Sharat Chandrayan said replacement of the 'old and obsolete' DC equipment would reduce energy costs by Rs130m a year. It would also pave the way for faster operation, and create paths for more trains. WR's priority will be to extend all suburban services from nine to 12-car formations, and it plans to introduce 15-car trains in the longer term.