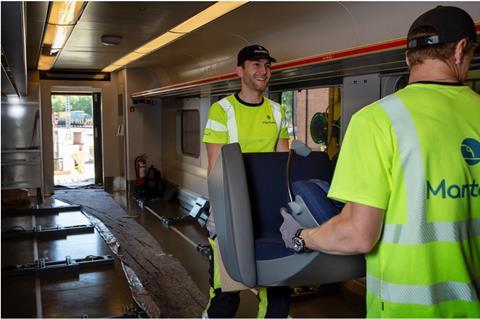 NORWAY: As a pilot project for the planned renewal of the country's long-distance passenger train fleet, rolling stock company Norske Tog has started trialling reclining seats on overnight services.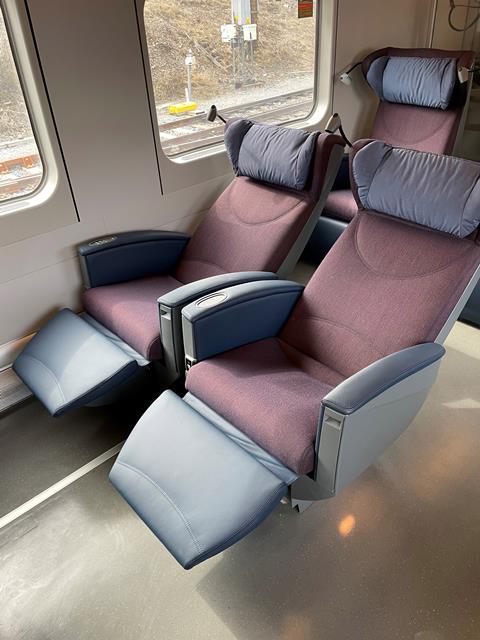 Funded through an NKr80m government grant announced last year by Minister of Transport Knut Arild Hareide, the project involves the retrofitting of two types of seats to eight coaches used in overnight trainsets.
Czech supplier Borcad has supplied 180 seats that recline by 45° for six Type B5 vehicles used on the Sørland, Nordland and Dovre main lines. These are being installed by maintenance contractor Mantena at the Nyland workshops near Oslo.
Norwegian firm Georg Eknes Industrier is supplying 46 flat-bed seats for two Type B7 coaches to be trialled on the Bergen line.
'The recliners are a response to what many are now demanding: eco-friendly travel by rail without compromising on comfort', explained Norske Tog CEO Øystein Risan. 'These are not off-the-shelf products. They have been custom-ordered to our own specifications. Now we are working with the train operators to test Norwegians' travel habits and preferences so that we can build the long-distance train of the future.'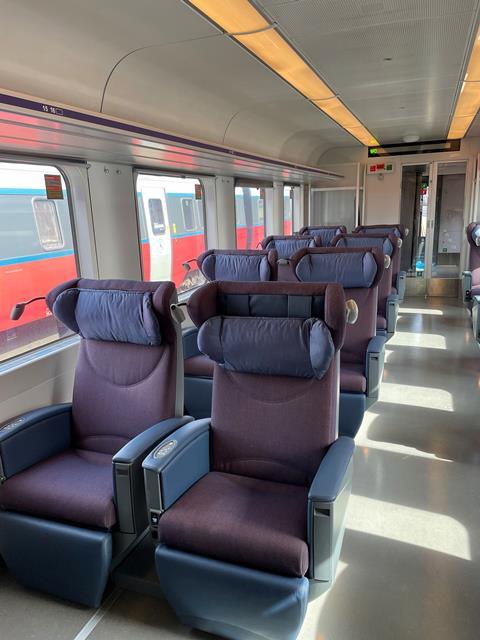 The first modified B5 vehicles were put into revenue service on Sørlandsbanen trains between Oslo and Stavanger, which are operated by GoAhead Norge; CEO Cathrin Elgin reports that 'we have received a lot of positive feedback from our passengers'.
Two more B5 vehicles entered service on SJ Norge's Dovrebanen services between Oslo and Trondheim at the end of June, and the third pair will begin running on Nordlandsbanen services between Trondheim and Bødo in mid-September. The flatbed seat B7s are due to enter service on Vy Tog's Oslo – Bergen trains by the end of this year.