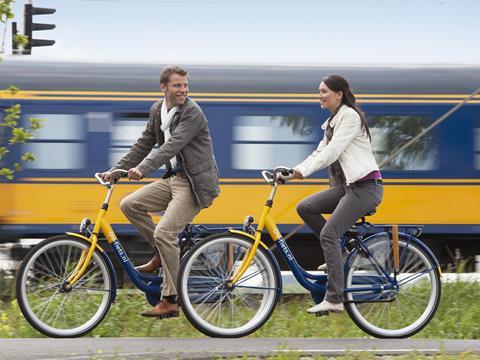 NETHERLANDS: National passenger operator NS announced on July 11 that it had begun seeking a new owner for its Qbuzz business, which operates the sneltram light rail network in Utrecht as well as local bus services in Utrecht, Groningen/Drenthe and Friesland. ING has been appointed to advise on what NS said would be a 'thorough and transparent sales process in the interests of all concerned'.
One of the largest regional transport companies in the Netherlands, Qbuzz carries around 210 000 passengers/day on a fleet of 26 trams and 677 buses. It has 1 850 employees and recorded turnover of €208m in 2015.
In February 2015 the province of Limburg had selected Qbuzz subsidiary Abellio Limburg as preferred bidder for a 15-year contract to operate local rail and bus services. However, NS then discovered that a former employee of incumbent Veolia had been recruited through an intermediary and had been providing confidential information. As a result, the operating contract was instead awarded to second-ranked bidder Arriva, leading to the resignations of the CEOs of both NS and Abellio Holding.
Following a review of its activities, on March 1 2016 NS announced that it would in future focus on the designated core rail network. As well as putting Qbuzz up for sale, NS would not bid for future regional operating contracts, enabling it to work with local authorities and regional operators as partners rather than competitors.
The sale will not include NS activities under the Abellio brand, which are now focused on Germany and the UK.