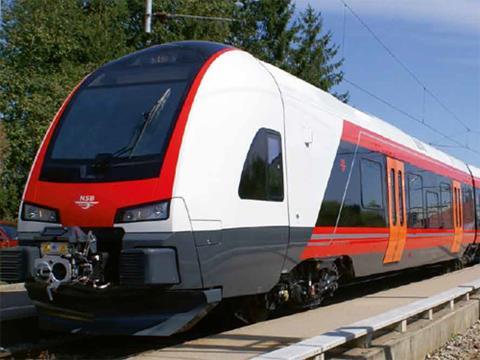 NORWAY: Stadler Rail announced on February 26 that Norwegian national passenger operator NSB had placed a firm order for a further 16 five-car Flirt electric multiple-units to be delivered between early 2014 and early 2015.
The order has been placed within the framework of a 2008 contract covering the supply of an initial 26 Flirts for regional services and 24 for Oslo commuter routes, with options for up to 100 more EMUs.
According to Stadler, the latest order for 16 Class 75 commuter trainsets is worth around NKr1·1bn. Last year the government agreed to provide guarantees to ensure NSB would be compensated should it order the trains and then operation of the services be tendered and transferred to another operator.