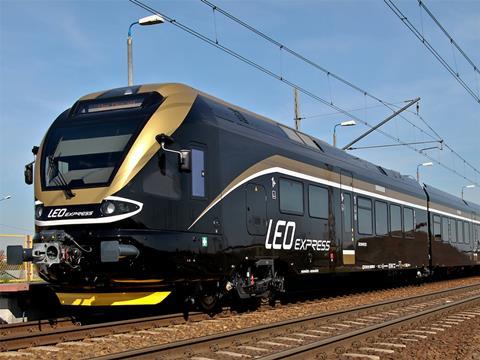 GERMANY: Czech open access operator Leo Express has confirmed it is interested in adding a Praha – Berlin service to its network.
'Germany has a huge liberalised transport market on which we want to further develop and which we want to connect with the Czech one through the Praha – Berlin route', said CEO Peter Köhler on August 23.
Leo Express entered the German market in August 2017 when it began operating the former Locomore service between Berlin, Frankfurt and Stuttgart in co-operation with FlixTrain.
Last month Leo Express took delivery of two Siemens ES64-U2 electric locomotives leased to haul trains on the Berlin – Stuttgart route, enabling it to provide a seven days a week service with two trains per day from Thursday to Sunday.
On July 20 Leo Express added Poland to its rail network with the launch of a service from Praha to Kraków.