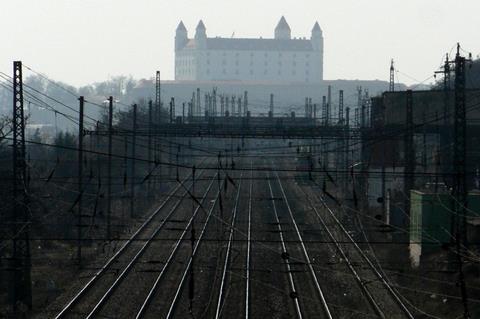 SLOVAKIA: The Ministry of Transport has cancelled a public tender for the operation of passenger services on the 95 km Bratislava – Komárno line, after the only bidder was national passenger operator ZSSK which offered a price that far exceeded the ministry's expectations. A direct award is now planned.
The services were operated by Czech company RegioJet from March 2012 to December 2020, with ridership growing almost sixfold in the period. In September 2020 the ministry selected ZSSK and Austrian Federal Railways for an interim contract to operate the services for two years from December 13 2020, allowing time for the tendering of a contract to run the route for 10 years from December 2022.
RegioJet did not submit a bid for the 10-year contract, claiming that the current government was not genuinely interested in opening up the passenger rail market.
'The reason is the absolute loss of confidence in the sincere interest of the ministry in a fair competition, which would bring an increase in the quality of services and cost savings', RegioJet said in a statement. 'There is still the same team of officials at the ministry who have been deliberately announcing pseudo-competitions for several years, and these have not lead to any results. There is a reasonable suspicion of interconnection with business structures that are interested in continuing with lucrative rail contracts.'
The Slovakian government has not yet managed to award any public service obligation contracts through open tendering, having failed twice to tender local services on the Žilina – Rajec line.
The ministry has been strongly criticised by bidders and independent operators' association ALLRAIL, which have accused it of putting forward unrealistic conditions for rolling stock and tight schedules for preparation.