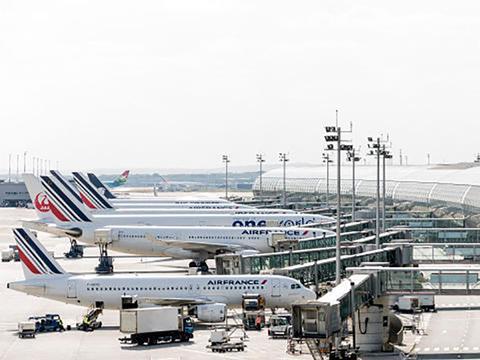 FRANCE: The government has selected the Hello Paris consortium of Keolis and RATP Dev as preferred bidder for the concession to operate the future CDG Express airport rail link, the Ministry of Sustainable Development announced on November 19.
Keolis said the consortium expected to sign the contract before the end of January. The agreement would cover a five-year 'pre-operational period' and 15 years of operations up to the end of 2038. The airport express service is expected to begin running on January 1 2024, ahead of the 2024 Olympic and Paralympic Games being hosted in the French capital.
Running for 32 km between Paris Est and the LGV Interconnexion station at Charles-de-Gaulle airport Terminal 2, CDG Express will use a mix of existing tracks and 8 km of new construction provisionally costed at €1·7bn. Construction of the new infrastructure is being funded and managed by a consortium of SNCF Réseau and Aéroports de Paris.
Hello Paris intends to acquire a fleet of Alstom Coradia Liner trainsets to operate CDG Express services, noting that the design 'has already been approved and tested for France's rail network'. The end-to-end journey time is expected to be 20 min, with trains every 15 min from 05.00 to midnight, seven days a week. The service is expected to carry 6 million passengers per year when it opens, rising to 9 million by 2030.
The consortium has been selected ahead of a rival bid led by Transdev, which also prequalified for the operating concession when it was retendered in March 2017, and was proposing to deploy a fleet of Stadler trains. Transdev lodged a legal challenge against the Hello Paris bid in early November, noting that both Keolis and RATP Dev were subsidiaries of state-owned monopolies, and suggesting that it would further hinder the opening of the French rail network to competition. SNCF Mobilités and RATP jointly operate RER Line B, which provides the existing rail service to the airport, while Transdev runs the CDG-Val intra-airport peoplemover.
Award of the contract was announced by Minister of Environmental Transition François de Rugy, as Transport Minister Elisabeth Borne had stepped back from the process in October, citing her wish to avoid any potential conflict of interest with her previous role as President of RATP.