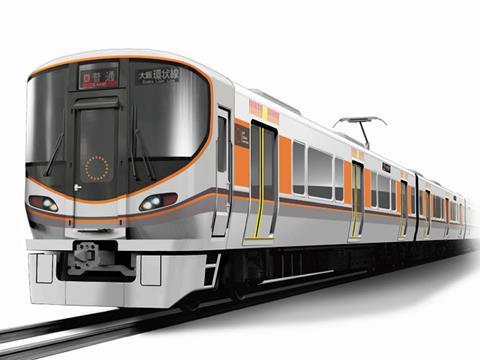 JAPAN: JR West announced on December 8 that it is to procure 21 eight-car electric multiple-units for the Osaka Loop Line.
The Class 323 trains are to replace the older Class 103 and Class 201 EMUs. The Class 103 EMUs, delivered in 1964-84, are to be withdrawn completely from the line once the Class 323 EMUs are delivered between 2016 and 2018.
The stainless steel 1 067 mm gauge 1·5 kV DC EMUs would have a maximum speed of 100 km/h. Each car is to have three double doors per side instead of the four on current rolling stock. The trains would be equipped with wi-fi, bilingual passenger announcements and screens with passenger information in Japanese, English, Chinese and Korean.