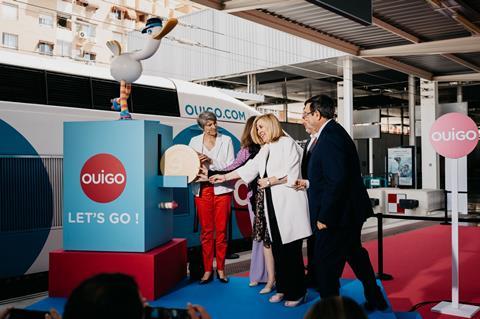 SPAIN: SNCF's low-cost subsidiary Ouigo España launched two pairs of daily trains between Madrid Chamartín and Alacant on April 28, following a ceremony at Alacant Terminal the previous day.
The trains call only at Albacete Los Llanos on the 486 km route from Madrid Chamartín to Alacant Terminal, offering an end to end journey time of 2 h 21 min. The trains depart from Madrid Chamartín at 10.15 and 12.51 and from Alacant at 14.00 and 16.00, with adult fares starting from €9.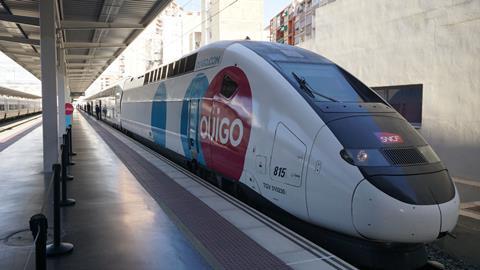 Services are operated using a pair of Alstom-built Class 800 Euroduplex TGVs, providing a total of 1 018 seats per trip.
Since March, incumbent national operator RENFE has been operating Avlo low-cost service on the Madrid – Alacant route in addition to its regular AVE high speed services. Trenitalia-backed independent operator Iryo has also confirmed its intention to plans to launch services on the route, where it holds a bundle of paths as part of its access rights package.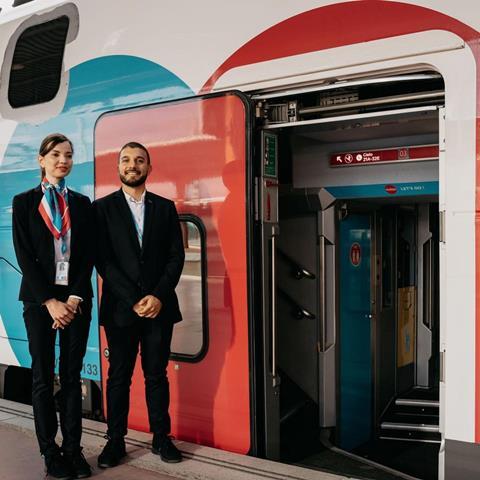 Ouigo also plans to launch services from Madrid to Sevilla and Málaga, where Iryo introduced its first services in March.