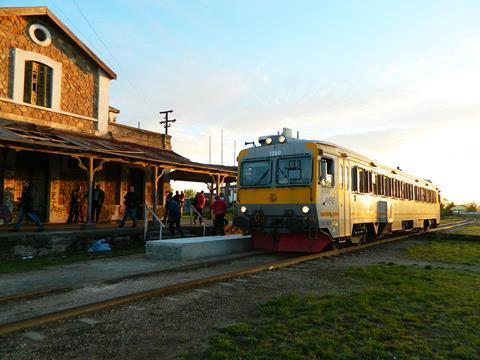 URUGUAY: Regular passenger services from Montevideo to Pando and Sudriers were reinstated on October 1, having been withdraw in May 2012.
The service initially runs once a day, towards Montevideo in the morning and retuning in the evening. A second round trip is to be added in November, and a third by the end of the year.
The revival of the service has included the construction of new platforms at Suarez and Pando to match the former Swedish Y1 railcars which are used.
Read about the renovation of Uruguay's rail network in the November 2016 issue of Railway Gazette International magazine, which is available to subscribers in the digital archive.