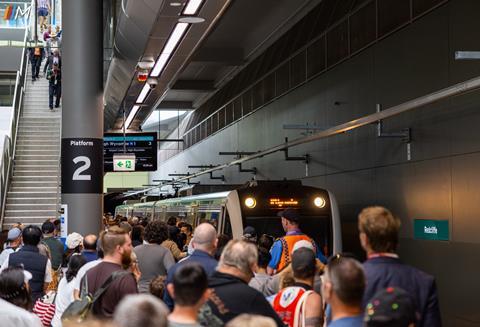 AUSTRALIA: Prime Minister Anthony Albanese has opened the 8·5 km Airport Line connecting Perth's eastern suburbs with the central business district via the international airport.
Celebrations on October 9 included free travel across the Transperth network, live music, activities for children and a sausage sizzle.
The electrified Airport Line diverges from the 1 067 mm gauge Midland Line near Bayswater and runs in twin-bore tunnel to serve three stations at Redcliffe, Airport Central (Perth Airport) and High Wycombe.
Ridership is predicted at 20 000 passengers/day in the first year.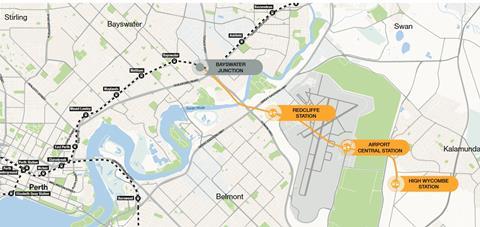 Commuters from the suburbs can reach the city centre in 20 min, compared with 45 min by car. Trains operate every 12 min in the peaks, every 15 min during the day and every 30 min at night, and the bus network has been enhanced to serve the stations.
High Wycombe station has 1 200 parking places and Redcliffe 500, and both feature secure bike shelters and drop-off bays. High Wycombe has solar panels which can meet the average summertime daylight electricity demand of all three stations.
The stations include contemporary aboriginal art.
Construction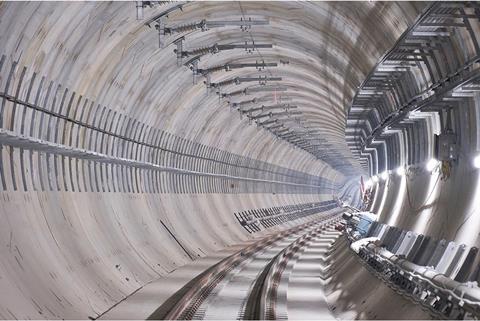 The Forrestfield – Airport Link project was commissioned by Western Australia's Public Transport Authority as the first stage of the Metronet transport development programme, with the A$1·86bn cost jointly funded by the national and state governments.
'This will be a piece of infrastructure that lasts for centuries to come', said state Premier Mark McGowan at the opening. 'This project is part of six new rail lines we're building here in Perth that will meet the long-term needs of the state. That means that we don't have to retrofit these rail lines when suburbs and areas are already built up.'
Western Australia's Transport Minister Rita Saffioti said 'this has been one of the biggest and most complex public transport infrastructure projects our state has ever undertaken, and I am incredibly proud to see the new line begin operations.'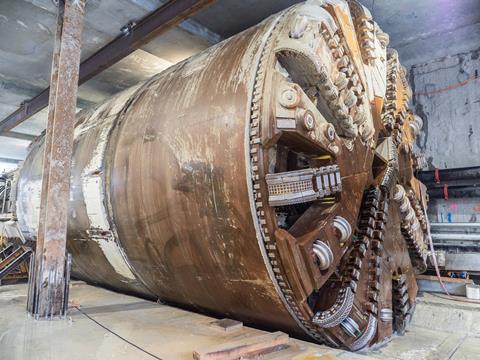 The line was built by an 80:20 joint venture of Webuild and local partner NRW, with the supply chain including around 1 200 companies of which 91% were Australian. The contract finalised in 2016 includes 10 years of maintenance.
Construction began in 2017. Webuild said tunnelling using two 7 m diameter Herrenknecht tunnel-boring machines had been challenging owing to the varying geology and because it was done below operating railways and airport runways. The deepest point of the line is at 26 m under the Swan River.
Hitachi Rail supplied the signalling and telecoms, including MicroLok interlockings.