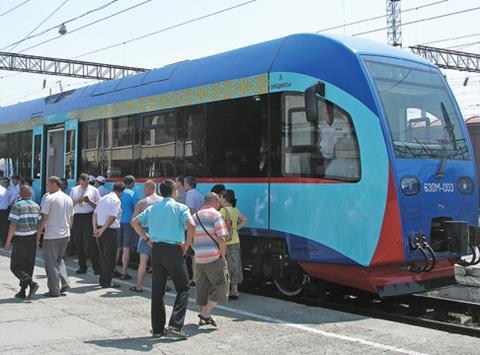 KAZAKHSTAN: National railway KTZ has deployed a diesel multiple-unit supplied by Polish manufacturer Pesa on a daily return working between Turkestan and Shymkent.
The new unit is intended to bring 'international standards' of passenger comfort to 19 minor stations where long-distance trains do not stop.
Similar to the 630M broad-gauge units supplied to Ukraine but with a new front end and more comfortable interior, the single two-car 630Mci bought by KTZ offers 192 seats arranged 2+3, air-conditioning, passenger information screens, a wheelchair lift and an accessible controlled emission toilet.
The end to end journey time on the 188 km route is between 3½ and 4 h.