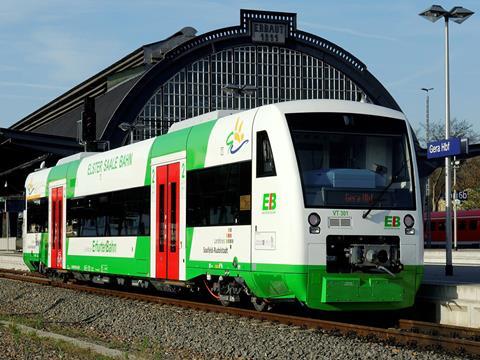 GERMANY: The Land of Thüringen's Ministry for Infrastructure & Agriculture has awarded Erfurter Bahn a contract to operate local passenger services on the 22 km Pfefferminzbahn route between Sömmerda and Buttstädt north of Erfurt.
The contract announced on September 23 starts in December 2017 and runs until December 2024. It covers the operation of nine trains each way per day on weekdays and eight at weekends, down from the 13 trains/day currently operated by DB Regio.
These services are to be operated using Stadler Regio-Shuttle RS1 railcars.