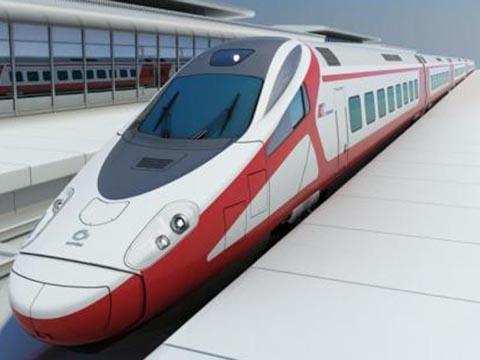 POLAND: PKP Intercity and Alstom Transport signed a €665m contract on May 30 for the supply and maintenance of 20 New Pendolino trainsets.
They are to be delivered from Alstom's Savigliano plant in Italy from 2014, and along with ongoing infrastructure upgrades will cut the fastest Warszawa - Gdansk journeys to 2½ h from more than 4 h. Warszawa to Krakow and Katowice will be reduced from around 2¾ h to 'slightly more than 2 h'.
Part of Alstom's 'service proven' Pendolino family, of which more than 400 trainsets have been sold since the 1970s, the seven-car trains for PKP Intercity will be designed for a maximum speed of 250 km/h, but will not be equipped to tilt. Each train will be able to carry 402 passengers.
They will be fitted with ERTMS as well as Polish, Austrian, Czech and German signalling systems, and will be able to run under 3 kV DC, 15 kV 16·7 Hz and 25 kV 50 Hz electrification. They will be equipped for regenerative braking, and will meet the latest European standards for noise emissions.
Alstom will maintain the trains for 17 years at a 12 000 m2 depot to be built in Warszawa, which will have around 100 staff.
Half of the cost of the contract is being met from the EU's Operational Programme Infrastructure & Environment. The rest is to be covered by a government-guaranteed EIB loan. This is subject to European Commission approval of the 15-year monopoly operating contract signed by the government and PKP Intercity on February 25.