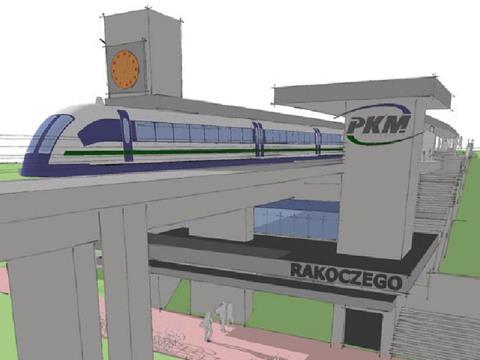 POLAND: The project to introduce a local service between Gdansk, Gdansk Airport and Gdynia has received additional funding from the EU's Operational Programme Infrastructure & Environment, meaning the EU will meet 612m zloty of the 914m zloty cost of the works.
The project involves a mix of reopenings and new construction to provide a double-track electrified route running inland of the existing Gdansk - Gdynia line. It is being promoted by Pomorska Kolej Metropolitalna, a dedicated company established by Pomorskie voivodship.
The first stage is electrification of the existing Gdynia - Gdansk Osowa route, which is to be undertaken by PKP PLK under a separate budget. The second stage is reinstatement of a 14 km line from Gdansk to Kokoszki, near the airport. The line was severely damaged in World War II and was subsequently used to train soldiers in the destruction of rail infrastructure, and as a result needs to be completely rebuilt. The third stage is a new alignment of around 4 km connecting Gdansk Airport with a triangular junction to the Gdynia - Koscierzyna line south of Osowa, which will also enable the operation of Gdansk - Koscierzyna regional services.
Transprojekt Gdanski has been awarded a 5m zloty contract for design works, and project completion is envisaged for the end of 2014.