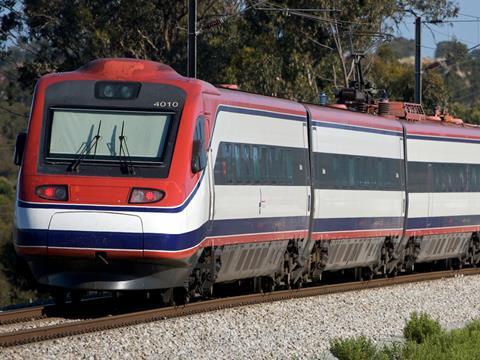 PORTUGAL: Subject to government approval, national operator CP plans to lease four or five CAF Class 120 four-car 250 km/h trainsets from RENFE while its fleet of Alfa Pendular trainsets undergoes a €19m half-life inspection and refurbishment programme which is to be undertaken by EMEF.
CP uses the 10 six-car Alfa Pendular tilting trainsets on premium inter-city services on the north–south corridor from Braga to Faro. There has been a growth in ridership over the past two years, and all 10 trainsets are now needed in service at times of peak demand.
CP has leased RENFE DMUs since 2010 for use on Douro, Algarve, Minho and Oeste regional services.