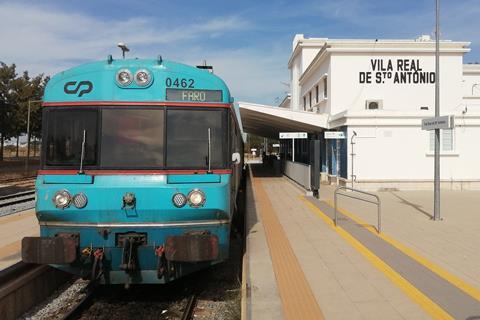 PORTUGAL: A €49 one-month national rail pass has been launched by operator CP with government funding.
The initiative was proposed in parliament in 2022, and funded under the 2023 national budget.
The ticket is available to residents and non-residents, and is sold exclusively on the CP smart card. It is valid from the first to the last day of the month and allows unlimited travel on regional services.
It does not cover CP Intercidades and Alfa Pendular inter-city services, inter-regional and cross-border trains or urban services in Porto, Lisboa and Coimbra or between Coimbra and the coastal city of Figueira da Foz.
Some routes are also excluded, including Régua to Pocinho on the Douro line, the lines from Pinhal Novo to Évora and Vila Nova da Baronia, and the southern coastal route between Pinhal Novo and Tunes.
There are plans for the 2024 national budget to include funding enabling the scope of the pass to be expanded to cover all domestic services.