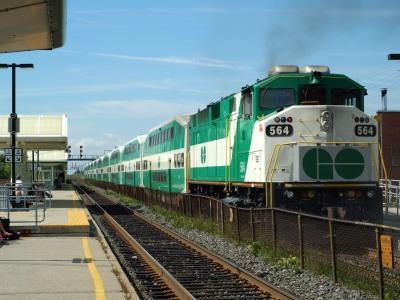 CANADA: On September 20 the federal government and the province of Ontario announced their support for a public-private partnership to build a new rolling maintenance facility for commuter operator GO Transit in Whitby. The federal government is to provide up to C$94⋅8m and Ontario 75% of the final project cost.
'By delivering this project as a PPP, we can realise greater savings and efficiency in the delivery of this much-needed facility while reinforcing our government's commitment to jobs, growth and long-term prosperity', said federal Minister of Finance Jim Flaherty. Ontario Minister of Infrastructure Bob Chiarelli added that the new facility would support ongoing expansion of GO Transit operations, 'including our commitment to bring two-way, all-day GO train service to commuters in the Greater Toronto and Hamilton area'.
Under the PPP, a private partner will be sought to design, build, finance and maintain the new facility. This will have 18 stabling tracks, as well as locomotive and coach maintenance facilities, a wheel shop and fuelling station.