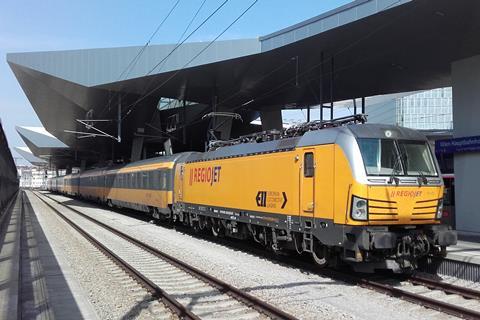 EUROPE: Open access operator RegioJet is to launch a twice daily Praha – Brno – Wien – Budapest service on July 31, by extending some of its existing Praha – Wien services.
'We are coming to another route with our vision to significantly reduce the cost of train travel for passengers and offer the widest range of services', said RegioJet director Ivana Kašická on July 20. She said the aim was to offer an alternative to the 'nonsense prices by present state operators', so that 'everyone can afford to travel by train between Praha, Wien and Budapest'.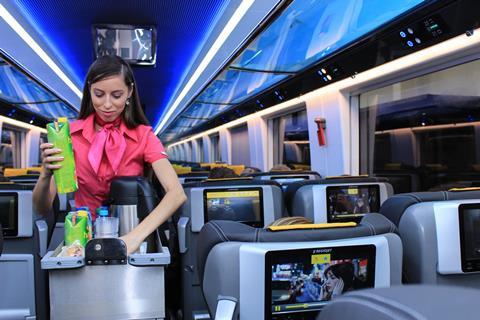 Low-cost, standard, relax and business class fares are offered, with the cheapest Wien – Budapest tickets starting at €9 and Praha – Budapest from €16. The price includes a seat reservation and wi-fi. There is free coffee and bottled water for passengers in the standard, relax and business classes, with snacks to purchase, while passengers in low-cost class can order snacks online for delivery to their seats.
Operations will be handled by RegioJet's local partners Westbahn in Austria and Continental Railway Solution in Hungary.