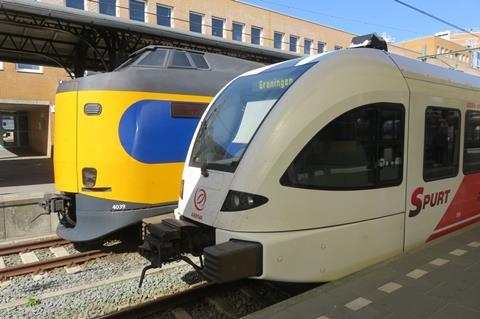 NETHERLANDS: Studies for a rail link to the Zernike educational, research and industrial campus in the north of the city of Groningen have been undertaken by Movares on behalf of the province and municipality.
Buses to the campus were become increasingly crowded before the pandemic, with ridership growing at 5% to 10% a year, and a further increase in bus travel to the campus is expected to follow the planned extension of regional train services from Groningen's main station though to Groningen Noord from 2023.
Movaries investigated three options for a rail service from the main station to the campus, as well as four options to upgrade bus routes.
The province and municipality consider a rail link from Groningen Noord along Selwerderhof to Zernike to be the most promising, as two other options running via West End would be significantly more expensive and disruptive.
However, the cost of the rail link is estimated at more than €330m and construction would take a number of years, so the consultancy has recommended investing in the bus network as well.
Because of the pandemic, almost all investigations by Movares staff were conducted from home. 'This was a very special situation, but nowadays there are so many ways to work together securely and digitally that there was no objection from our clients', said project leader Martin Wink. 'We enjoyed working on this project as a team and are pleased that the clients are now going to further develop our advice.'