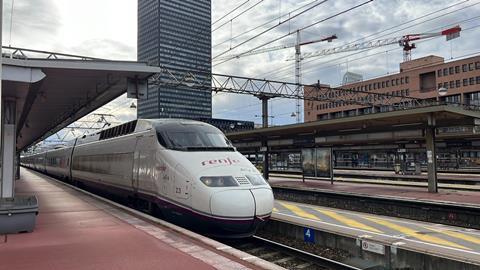 FRANCE: Spanish national operator RENFE has completed the formation of a French subsidiary, enabling it to start commercial activities associated with proposed train services to France.
RENFE is now registered in Lyon as a provider of domestic and international rail passenger services, travel and tourism services and complementary activities
RENFE plans to extend one or more of its Barcelona to Girona high speed services to Lyon, and one or more of its Madrid to Figueres high speed services to Marseille, with intermediate stops at stations in France including Montpellier, Valence, Avignon, Nîmes, Béziers, Narbonne and Perpignan.
Yield managed fares would start from €19 for Barcelona – Lyon, €29 for Madrid – Marseille and €9 between any station pairs in France.