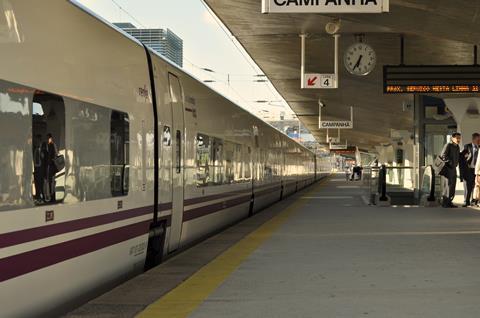 TURKEY: Spanish national operator RENFE is to lease two Talgo locomotive-hauled hotel trains to private tourist train operator Sun Tren for use on a luxury tourist service linking Istanbul with Cappadocia.
Sun Tren is a joint venture of Japan's HIS Global travel agency and Turkey's Sun Group. The service will be aimed at high-end Japanese tourists, with the target of reaching 200 000 passengers/year. The initial lease of the Talgo VII sleeping car trainsets runs for two years, with options for future extensions.
The lease agreement announced on June 28 was brokered by the Turkish government's Investment Office. RENFE will deliver the rolling stock to Barcelona, from where Sun Tren will be responsible for moving the two trainsets to Turkey. Sun Tren is in the process of negotiating a contract for the maintenance of the trains with Talgo.
Each 20-car trainset is expected to make 300 trips per year, totalling approximately 285 000 km.
The trains have variable gauge axles and can run at up to 220 km/h. They offer high class cabins with beds, televisions, toilets and showers.
RENFE says the agreement opens the door to possible future operations in Turkey, a market which it describes as being 'in full expansion with numerous development plans, including the high speed market'.